A kitchen table, for a good reason, serves as the center of your home. A place for family bonding, sharing of good food and treasured conversations. A kitchen table can also be your source of chaos once left with dirty plates and food leftovers. To help you, we have written a guide to learn the basics on how to clean a kitchen table the right way.
How Do You Clean A Table Top?
You usually base aesthetics when you buy furniture. And often forgets to consider its maintenance requirements. This is why you should be knowledgeable of what table you have. Always, ensure to identify your table's material to prevent damaging your table tops.
How To Clean Wooden Dining Tables?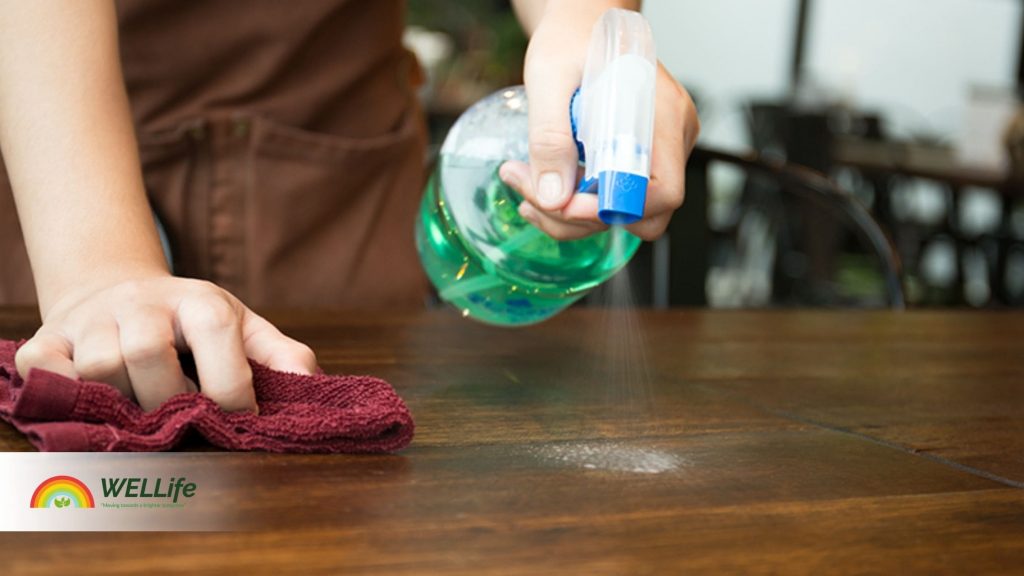 Wooden dining tables are popular due to its classic look. Also, its wide price range gives you the option for your budget. But, the upkeep necessary for wood is not the simplest. It is very easy to scratch up or have a ring mark from a glass of beverage. Take a look below for a few easy steps to follow in cleaning a wooden dining table.
Clear out the table of all items. Remove all the table set up before starting. This allows easier cleanup and prevents leaving wet or moist spots on your table.
Use gentle dish soap and a damp microfiber cloth. Wipe off any leftover crumbs, liquid, and dust with a damp microfiber cloth. You can use a drop of clear dishwashing liquid for sticky spots left by sauces and other food. You can also add equal parts of vinegar to your soap for those stubborn water rings.
Dry the table. Finish off by drying the table with a microfiber.
Oil as needed. Over time, your wooden furniture dries up and ends up looking dull. For this situation, use olive oil and wipe it on your furniture with a dry cloth. If you wish, you can wait at least 24 hours for oil to get absorbed then go back with another application.
Always remember that wood is sensitive to temperature. As much as possible, use table cloth, a coaster, and place mats to protect your wooden furniture.
Step By Step Guide On Cleaning A Kitchen Table
Cleaning your kitchen table at home takes up less time than our other chores. Especially once you have established a simple routine to follow. You may check out this easy step by step guide that you can use on cleaning your kitchen table.
1. Identify your Kitchen table's material
As mentioned before, different material requires different cleaning instructions and cleaning tools. You are saving time and saving your furniture by doing the right research
2. Wipe off dirt with a cleaning solution.
Using your preferred cleaning solution, wipe off the dirt on your table. Following instructions and tools recommended for your table.
3. Sanitize
For an extra cleaning step, dilute and apply a gentle sanitizing solution. Remember to use only the appropriate solution and amount to prevent ruining your kitchen table. Leave this to dry.
You would never notice the importance of a clean looking kitchen table until you sit on it and realize the great ambiance it provides. Having a well-kept table makes your food look more appetizing and makes your dining experience more enjoyable. And how wonderful it is that these are all possible with such simple cleaning tips!